Shore View Cottage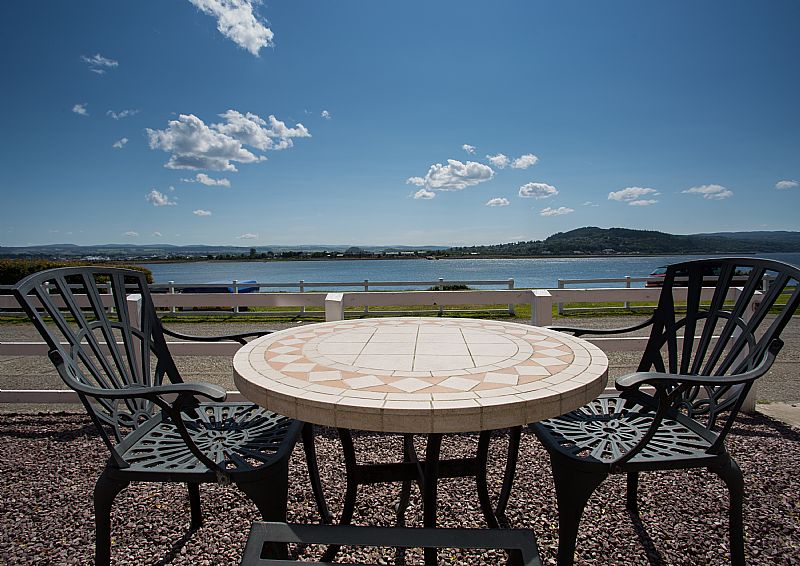 1 Point Road, North Kessock, Ross-Shire
IV7 3YD
Mob: 07711367413
Web: hazelsholidayhomes.com
Facebook: fb/Hazels-Holiday-Homes-323963946683/
Converted in May 2017, Shore View cottage is ideally located in a small village near Inverness, and has been renovated to the highest standard. The Cottage has uninterrupted views over the Beauly and Moray Firths which are home to a school of Bottlenose Dolphins.
The Cottage is very tastefully fitted with high quality flooring and furniture complete with a wood-burning stove.
Being by the sea, there are lovely beaches nearby and the city of Inverness is just 10 minutes away - you can go there by a regular bus service if you want to leave the car behind. Close to the cottage is the Dolphin and Seal Centre where you can find out all about these amazing mammals and even listen to them 'talking' to each other on the hydrophones - an incredible experience. The village of North Kessock has a pub and shop, all within easy walking distance.
The Cottage is 2 storey construction with a total of 3 x bedrooms, 1 x living room, 1 x large kitchen, 3 x toilets and 1 x utility room
The master bedroom complete with bathroom en-suite is on the ground floor whilst the other 2 bedrooms are on the first floor.
Loch Ness is 30 minutes away if you want to explore this beautiful loch and perhaps take a boat trip and try to catch sight of the infamous monster! There is lots to do in the area: dolphin cruises on the Moray Firth, a pony trekking centre 10 minutes away, lots of restaurants and traditional live music bars and golf courses at Inverness and Fortrose. This is a lovely cottage for a highland holiday.