Beach protest against oil transfers
12/12/2016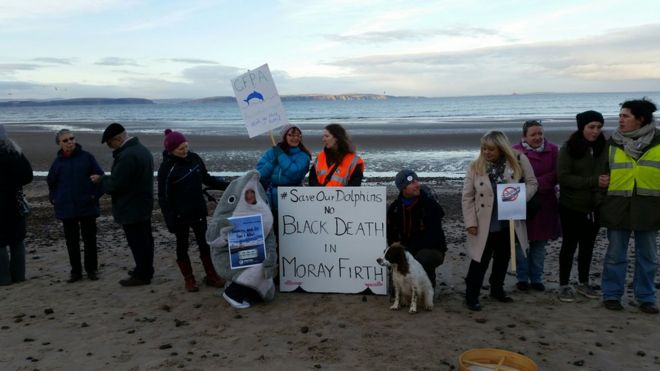 A PROTEST against ship-to-ship oil transfers in the Moray Firth has taken place in Nairn.
Cromarty Firth Port Authority wants permission to transfer millions of tonnes of crude oil at sea.
Campaigners around the Moray Firth said the risk of an oil spill would be catastrophic to the marine environment.