Highland Hospice Go Nuts Trail comes to the Black Isle
10/07/2019
Twenty three oversize sculpted bunnies are to be found across Scotland in the Highland Hospice Go Nuts Trail. The Black Isle bunny, Hector, was painted by local artist Sarah Dunton and it sits at the site of the Rosehaugh Mansion. It marks one point in a ten-tree trail around Rosehaugh w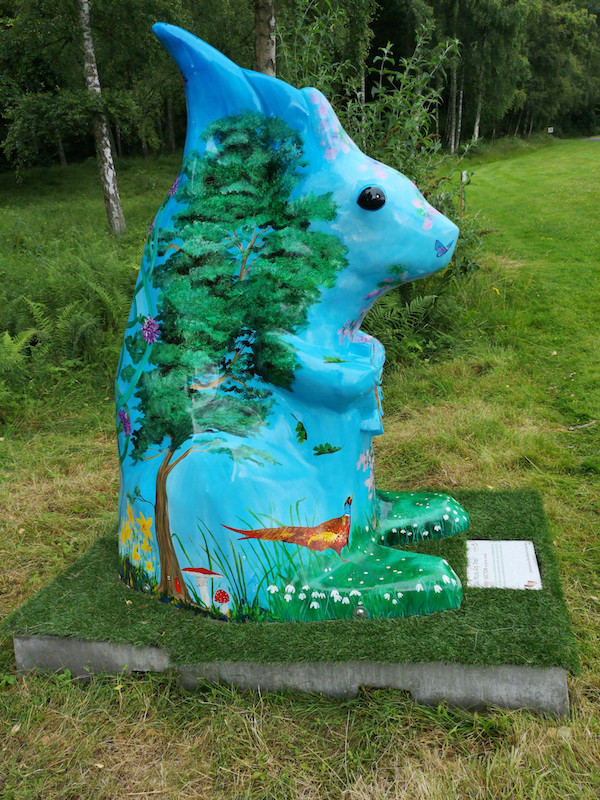 here the trees are marked by numbered posts and two boards at Rosehaugh identify the trees by species. The finest of the Rosehaugh specimen trees feature on the trail.
The bunnies will be sold later in the year to raise funds for the Highland Hospice. Sarah Dunton has used her characteristic colour palette to draw attention to the natural features of the Black Isle and to the activities that residents contribute to.
The Highland-wide trail was opened in late June and the artworks should be in place until the end of September.