Black Isle Leisure Centre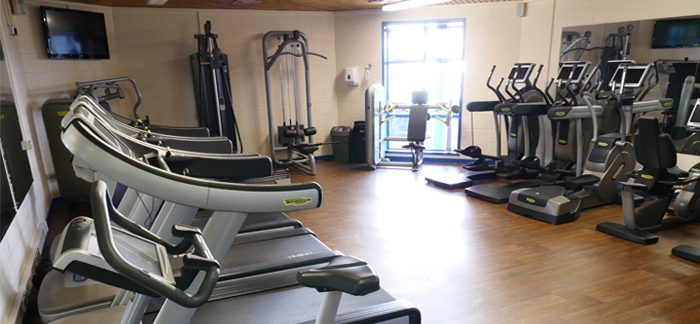 Deans Road
Fortrose
IV10 8TJ
Tel: 01381 621252
The Black Isle Leisure Centre provides a wide range of Leisure experiences for all ages and abilities. The facilities on site include 2 meeting rooms, a fitness suite, 4 badminton courts in the main hall and a 130 seat community theatre/ studio. We offer a range of adult group fitness activities, including classes from the Les Mills range of programs. In addition to this we offer a very comprehensive children's activity program with sessions for pre-school children, primary age sports sessions and play scheme activities during most of the school holidays.
We also host birthday parties, and are a perfect site for larger meetings and conferences using our community theatre.
Otago
Evidence based exercise targeted for older adults, proven to increase mobility and reduce falls.
Fitness Suite
Cardiovascular equipment includes 3 treadmills, 3 bikes, 2 cross trainers, 2 cross overs and 1 rower. There are 6 pieces of Matrix fixed resistance equipment which target all major muscle groups.
It is our goal to help you use the gym safely and efficiently so before you can start you'll need a simple gym induction with one of our friendly instructors. It's our chance to show you how to use the equipment safely and explain its benefits. If you already use another High Life venue a fast track induction is available.
Birthday Parties
We offer a range of party packages which include a bouncy birthday party. For the under 5's there's play and paint, active kids party package and crafty kids.
Book any of these parties and you will have use of a meeting room where you can have your party food and at least one staff member to ensure your party runs smoothly.
How to Join
High Life membership offers you and your family access to a range of health and fitness opportunities in leisure centres throughout the Highlands. In addition to swimming pools and fitness suites, your membership gets you access to squash courts, swimming lessons and a huge range of group exercise classes for people of all abilities and interests.
Flexible membership options
* ALL-INCLUSIVE** access to all High Life leisure centres is just £29.00 per month for the family or £20.00 per month for an individual, payable by monthly direct debit. You can also buy an annual all-inclusive family membership for £348 or an annual individual membership for £240.
** BUDGET** access to all facilities: pay just 50p per activity if your household is on: Income Support, Pension Guarantee Credit, Job Seekers Allowance or Employment Support Allowance, or individuals on War Disability Pension, Disability Living Allowance, Personal Independence Payment (from 10 June 2013), Attendance Allowance or Carer's Allowance.
No minimum contract
All our monthly memberships work as a rolling contract your commitment to being fit and healthy is what we want not a signature keeping you for 12 months, so you don't need to worry about what would happen if your circumstances change.
To become a High Life member just choose which of our affordable payment options is best suited to you and start your membership by completing an Application Form (available from our website) or in person at your nearest High Life outlet.