The Burrow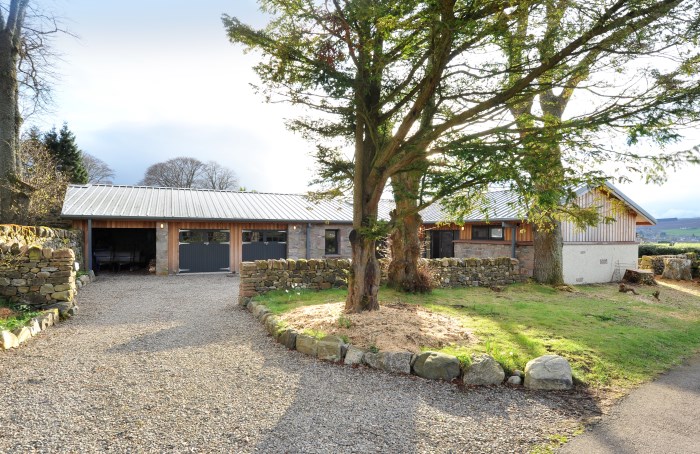 Corntown House
Cornton
Conon Bridge
IV7 8HR
Tel: 01381610496
The Burrow has been carefully designed to ensure that it is warm and comfortable with the inclusion of lovely underfloor heating and the added luxury of a wood burning stove for that warm glow.
The spacious, open-plan living room/kitchen has been well planned and equipped and is a pleasure in which to relax or cook. Furnishings and fittings are of a high standard and all blend beautifully together to create a soothing and peaceful atmosphere - just what you need for that special break.
The location could not be better. Corntown is a tiny hamlet on the Black Isle, a peninsula of rich farmland and natural beauty. Though the coastline of the Black Isle consists largely of long sweeps of shallow bays, there are occasional deeply incised inlets and prominent, sometimes cliffed, headlands. Some of the larger bays and inlets have extensive sand and mudflats. Large areas of the Black Isle have extremely fertile soil, which has led to the development of a well-established checkerboard pattern of gently sloping tree-lined fields, interspersed with small areas of mainly deciduous or mixed woodland. This is an ideal landscape through which to cycle on the many quiet rural roads and tracks.
However, the ease with which you can access many other areas of the Highlands should not go un-noted. Just a short drive to the major routes north, west and south affords day trips to Ullapool, Gairloch, Dornoch, Glenaffric and Loch Ness, amongst other attractions.
Inverness airport is reached comfortably in less than a half hour drive, and there are regular flights with EasyJet and BMI.