The Old Manse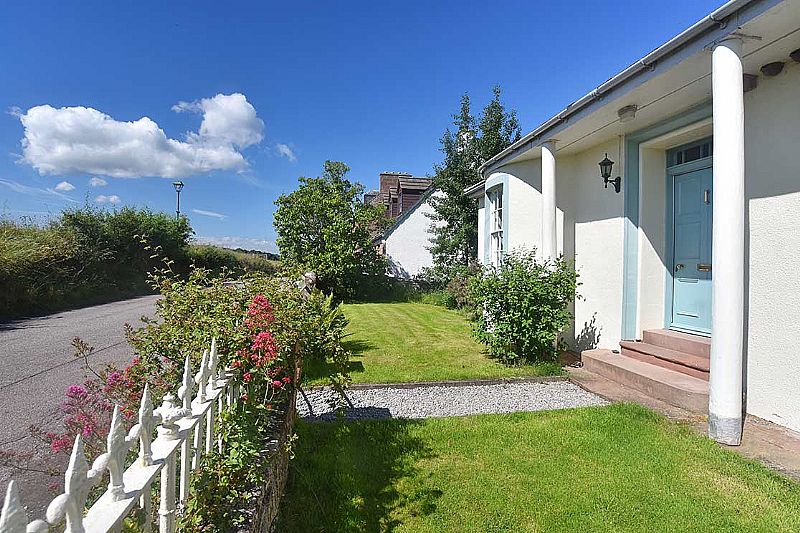 LHH Scotland
Newfield
Balblair
Ross-shire
IV7 8LQ
Tel: 01381610496
The Old Manse in Jemimaville was built in 1845 in the Regency style and retains much of its original features and charm, with high ceilings and cornicing on the main floor. The house is entered from the road, on the middle level, and has a lower ground floor which opens to the garden which in turn leads down a grassy path to the shoreline - an ideal place to spend time watching the huge flocks of geese, knot, shelducks, swans and many more waders and seabirds. In winter it would also be a great spot to sit and watch the Northern Lights.
Jemimaville is a tiny highland village with a part time post office (smallest in Scotland) and a garage for fuel and car wash. Jemimaville sits on the south shore of the Cromarty Firth and overlooks Udale Bay, a renowned RSPB Nature Reserve. Whist at its best in the autumn, winter and early spring, when thousands of birds arrive to overwinter, in summer it is a great place to see the osprey feeding on the salmon.
The village of Cromarty is 5 miles away and has 3 restaurants, 3 cafes, a pub, a specialist cheese shop and a store. In the opposite direction, again 5 miles away, is Rosemarkie and Fortrose - a spectacular 4 miles long sandy beach with resident sea eagles in the cliffs and dolphins which can regularly be seen in the firth from the shore at Chanonry Point.
Fortrose also has a golf course open to visitors, restaurants, cafes and a supermarket. The famous Chanonry Point is where dolphins can be watched at close quarters from the shore. However, for a bespoke sailing to follow them you can book with Eco Ventures in Cromarty.
The Black Isle is a super holiday location, and is also home to LHH, so we are well placed to advise you on all you can do on this beautiful peninsula. Bike hire is available on The Black Isle and the roads and tracks are perfect for road bikes and the super Red Rock Learnie mountain biking trails are great for off road cyclists.